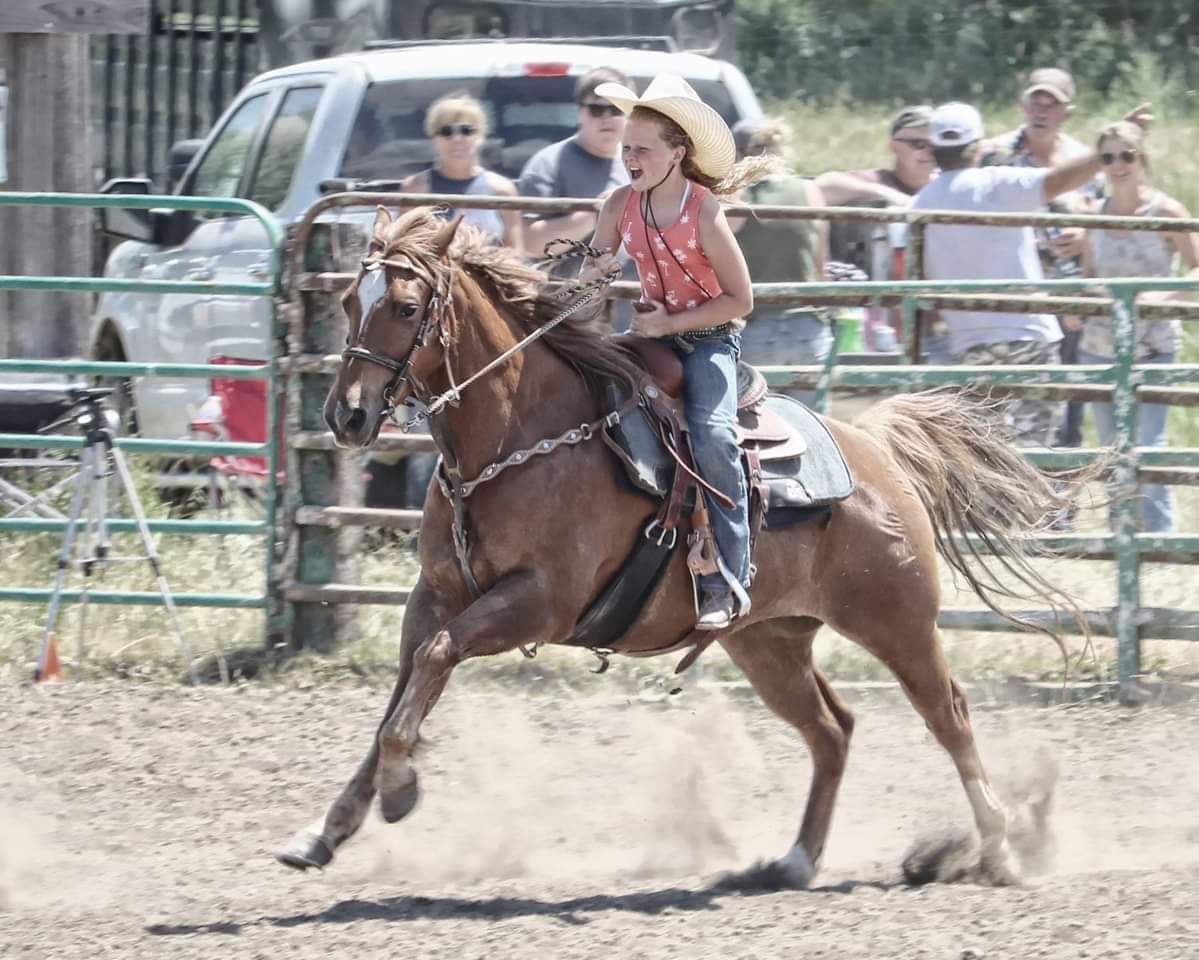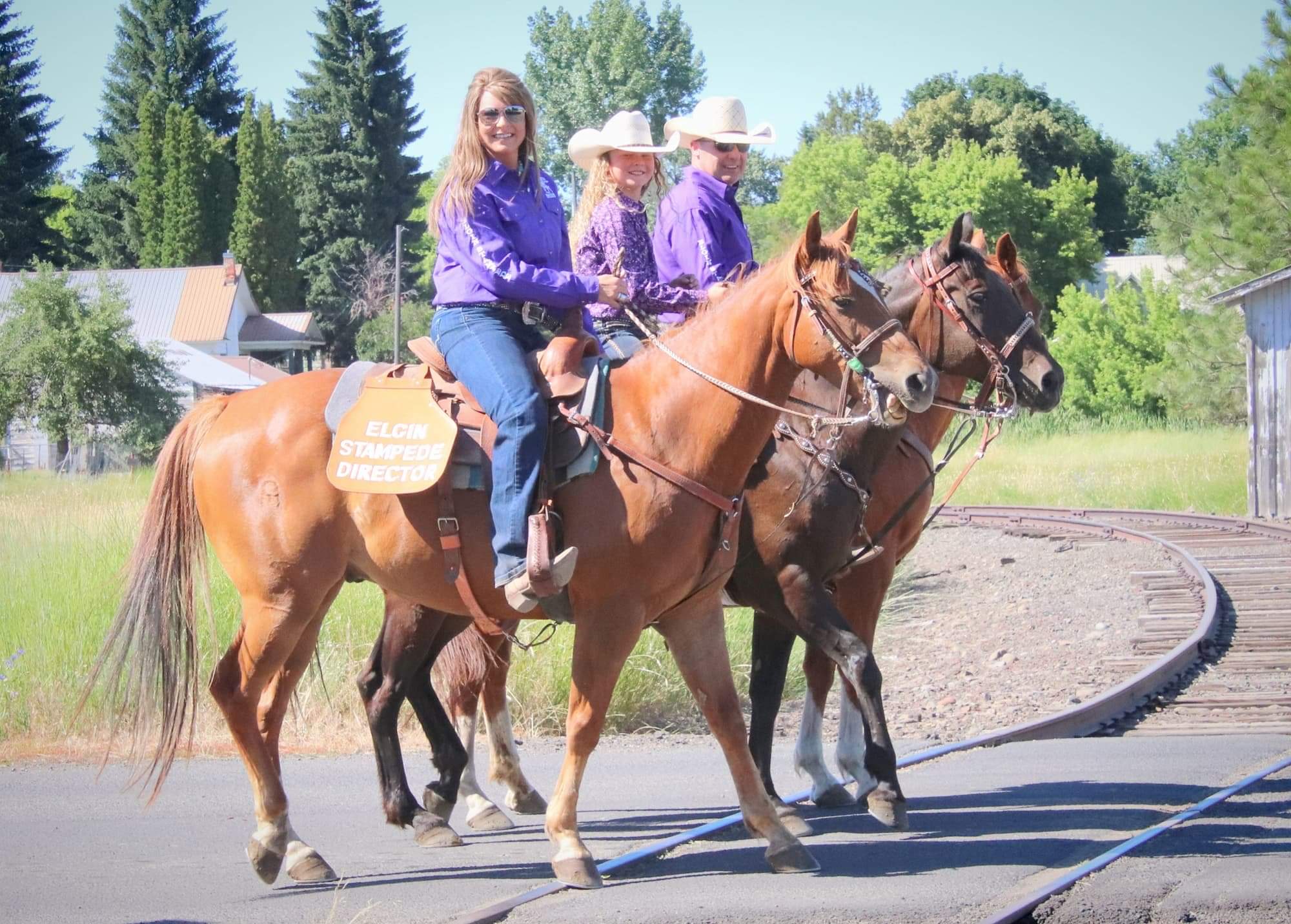 Pepsi sure was a one of a kind type of horse! We sure loved him and did everything on him. Our girls even used him at the youth rodeos. It was hard to sell Pepsi and we fought our heads about it for month, but he couldn't have found a better home and loved by a great family! Pepsi is a horse that was young but had an old soul at heart. He rode around like he was 20 years old and has seen the world since he was a colt. We used him for everything from everyday ranch work, to heeling and breakaway roping, to youth rodeos for the kids. He is an amazing horse and now showing his new little girl the ropes. They are winning buckles and loads of prizes. Cannot wait to hear more from them and all they have accomplished together! They renamed him Diamond.

This is what they sent us:
Diamond is doing great-- and we just love him! We have rode him in parades and he helped Kennedy win two first places in one of her rodeo series. He has lots of power coming out of the box. Rob is also going to try to go to a few ropings with him in the near future. We're all in love with him.

---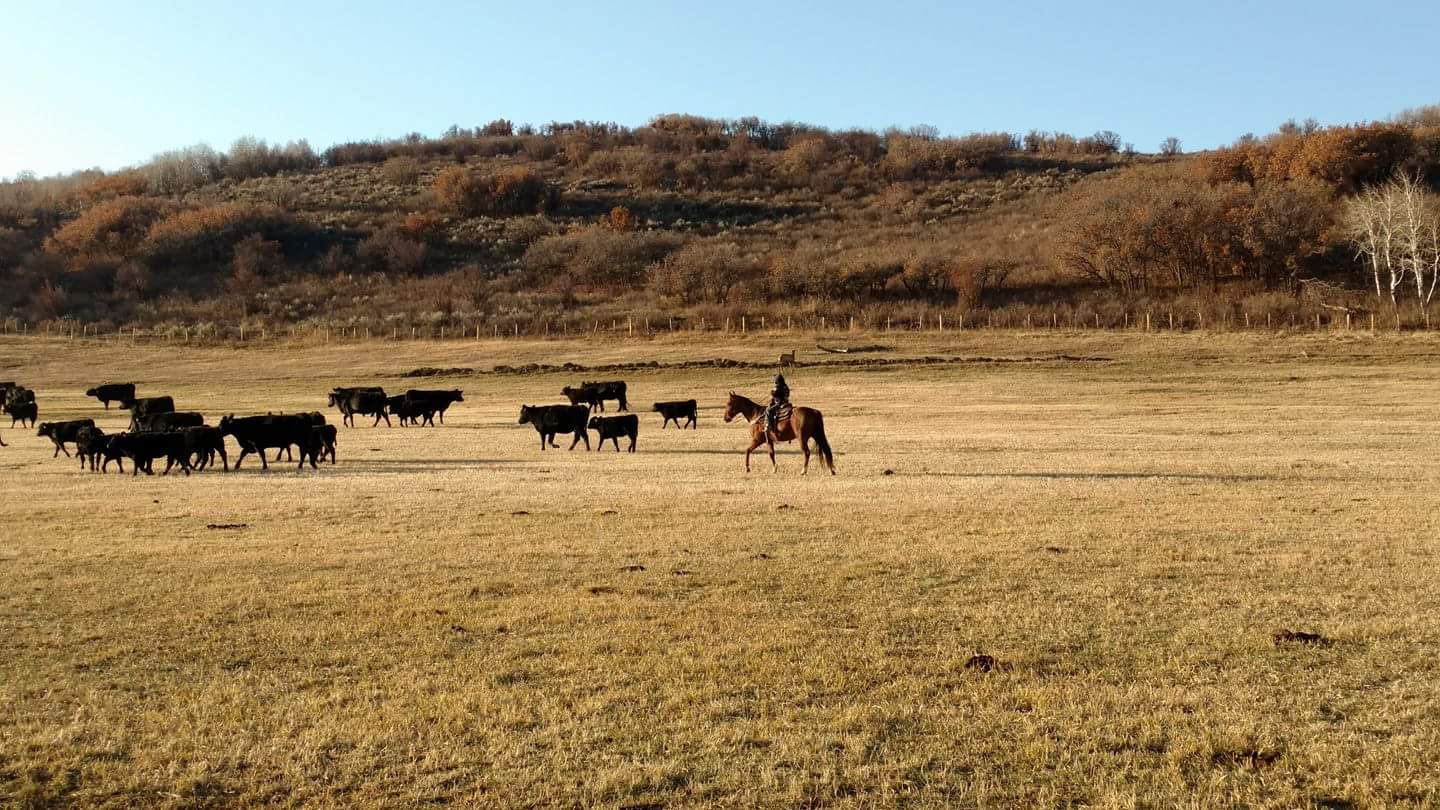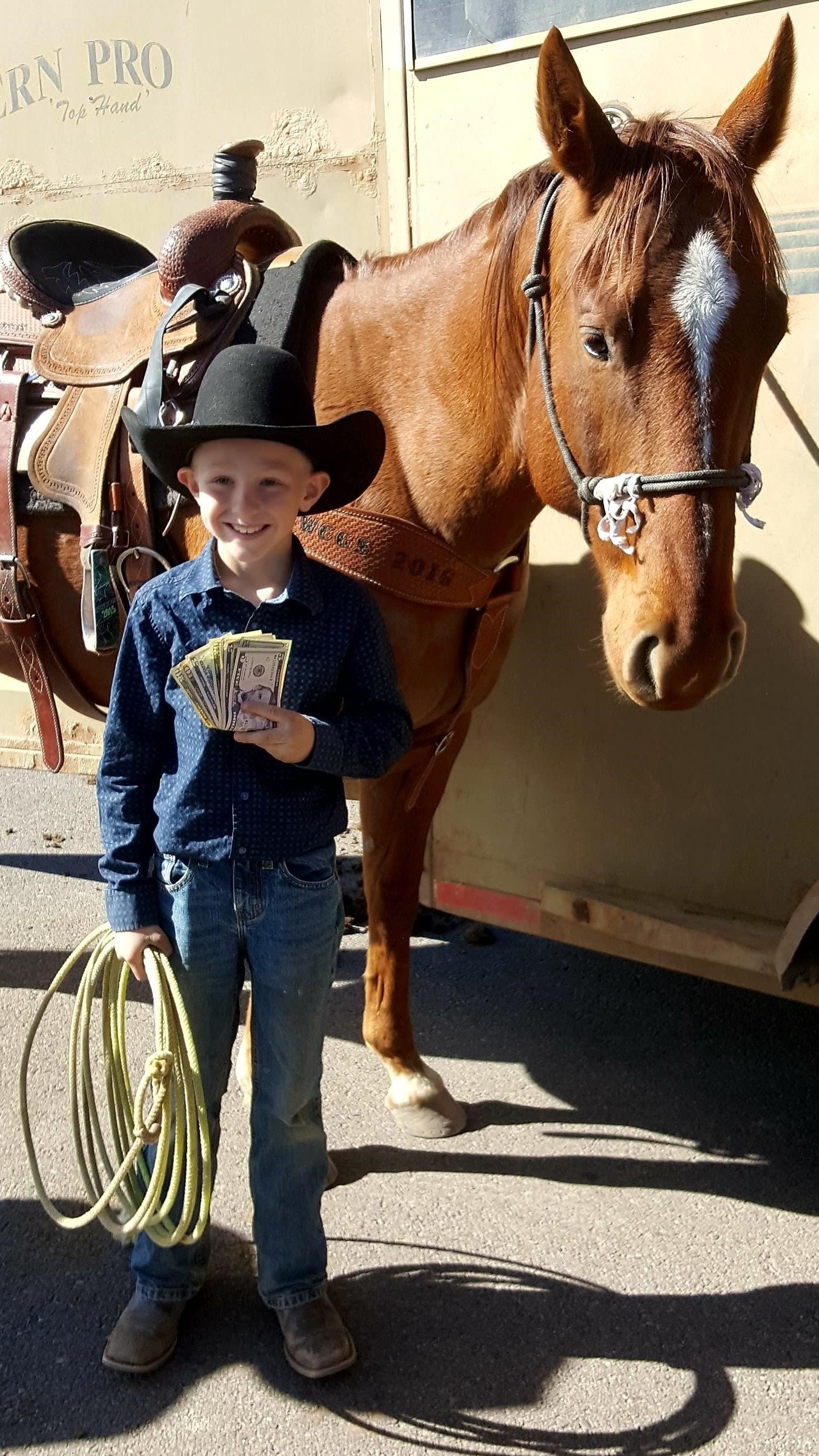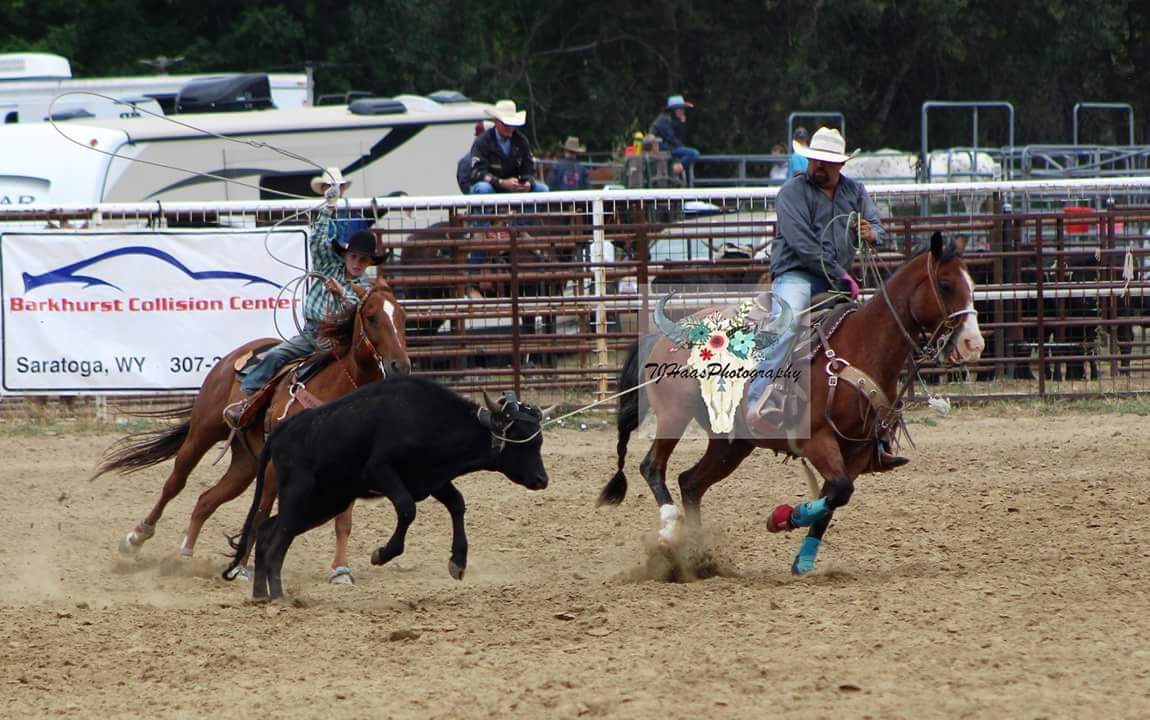 Chicken was our go to horse for everything. Luke loved ranching on him and doctoring cattle off of him in the pasture. After his good horse got hurt Chicken had to step up to the plate and become his rodeo heel horse and he did that!!! He was a really nice ranch rodeo horse too. Fun to have and train and we are super glad he is in a loving caring home. We cannot wait to hear more about this team and what becomes of them in the future!!!

This is what they sent us:
We cannot thank you enough for Chicken! This horse has been a blessing in so many ways for our son. He started roping earlier this summer and although he was working hard and getting better he did not have the right horse to help him succeed. Chicken has brought Chance to the next level and become the best friend and teacher we could have ever asked for. Chicken is EVERYTHING you said he was and more. The confidence he has given our son is amazing. They went to their first team roping just a few weeks after we got home and they won! I cannot wait to see what these two are capable of in the future!
---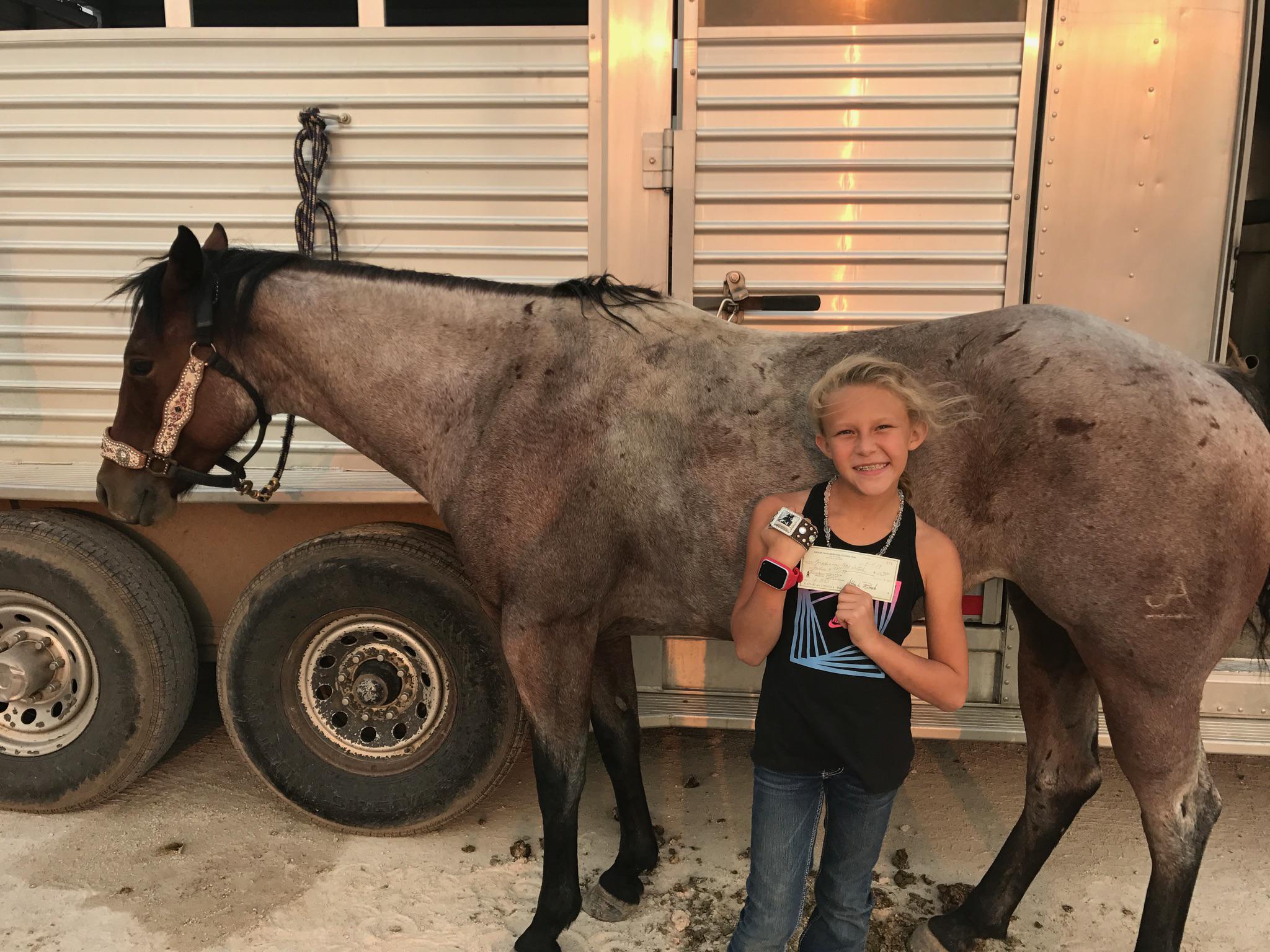 This little mare was just an amazing athlete and had a fun personality.. so glad Luke and I a big part of this mare training and life. We are so tickles she has an amazing home.. Here is what they sent us about Ruby...... Thank you again so much Mandy and Madison!!!!

"We looked all over for a new horse for our 8 year old daughter, Madison. We finally came across Ruby and it was definitely "love at first ride" between the 2 of them. They connected immediately and Ruby was everything that JoBeth told us that she was.
The first barrel race that Madison took Ruby to she won some money and prizes. The next jr. rodeo we went to Madison was in the Pee-wee division and ran the fasted time of all age groups in the barrel and poles!! They have truly been an amazing fit and we are excited to see what their future holds.
Here is what Madison wrote herself about her: "Ruby is a great horse. She is caring and loves me very much, and I love her very much! She does what you want her to and she is gentle. When the time comes she know what she has to do. She pays attention and has a kind heart."
We appreciate all the honesty from JoBeth and Luke in helping us find this "unicorn."
---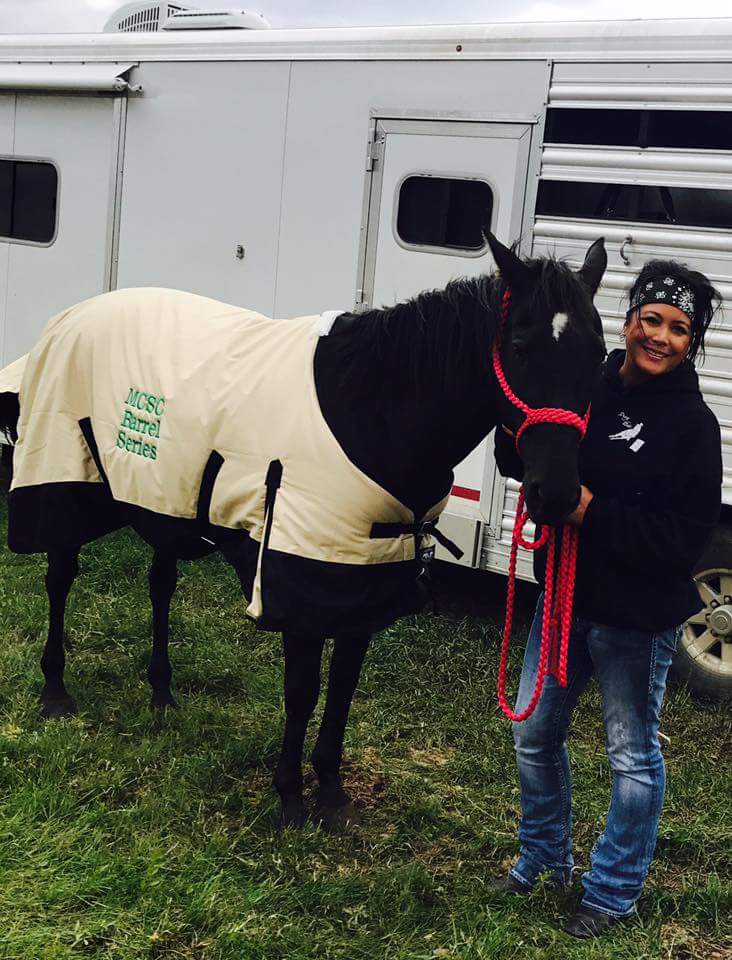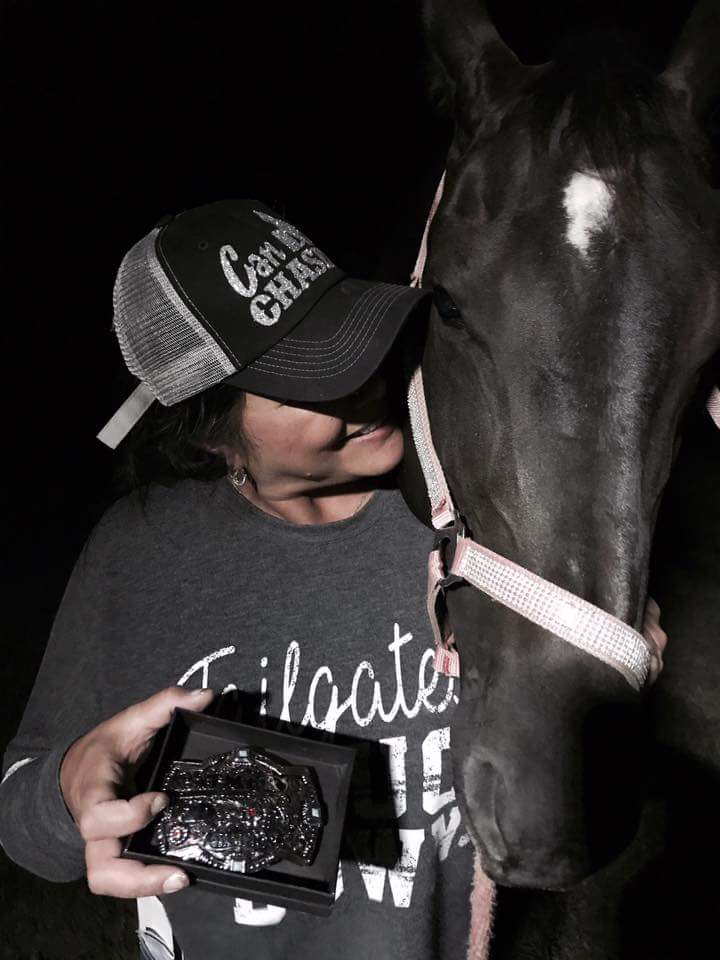 Cat is an amazing mare! She was so much fun to run barrels and poles on, all you had to do was point and kick! She is super sweet and just wants to please and win as badly as you do! Cat now lives with Shelby Brennan Larson in North Dakota. They are winning buckles, blankets and much more! We are so excited for this team and cannot wait to see what they become together! We will see you two at the pay window!!!!!!

---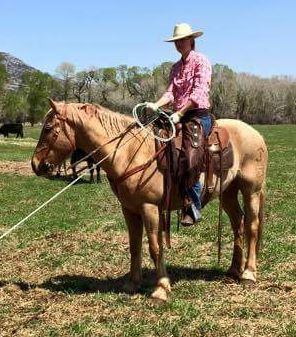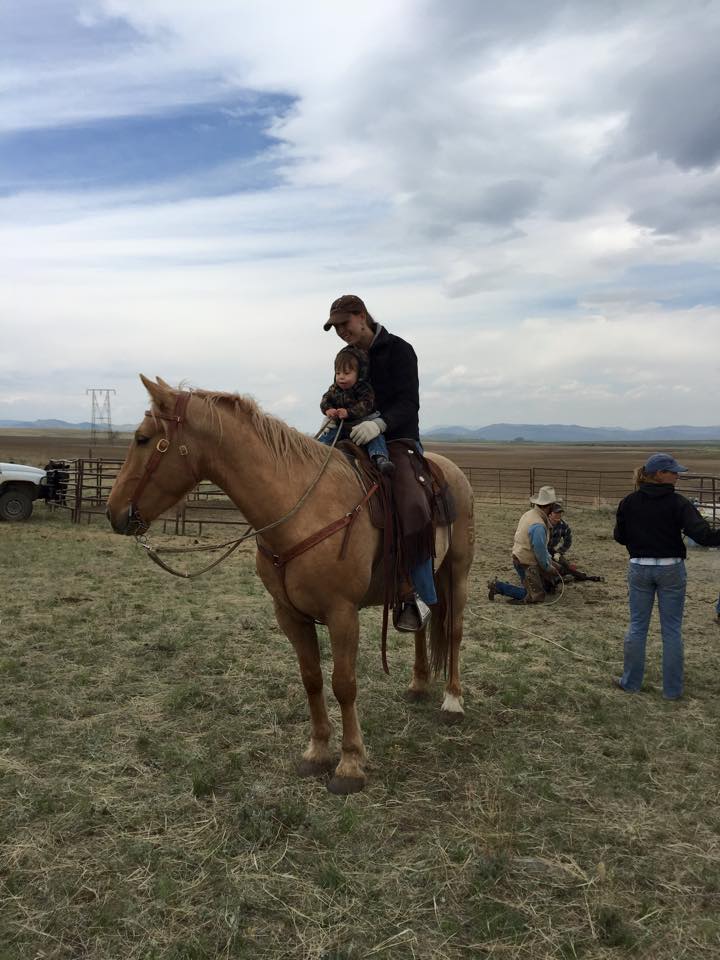 John Wayne is a super cool guy. We had so much fun with this horse and it was a very sad day when we sold him, but he could not have gone to a better home. John Wayne is now named Pancake. He was a washed out bucking horse that turned into a great saddle horse. We used him for everything from heading steers, to picking up bucking horses, to ranch horse, to a flag horse down in Las Vegas during the NFR. John became a big baby that was bomb proof and loved to her pets and kisses. His new owners Kurt and Melissa Pucket have told us numerous times that they love this horse and he has saved their lives more than once. He is the reason why we buy, raise, and train horse for people. We love to make people happy and have a horse that they can call family.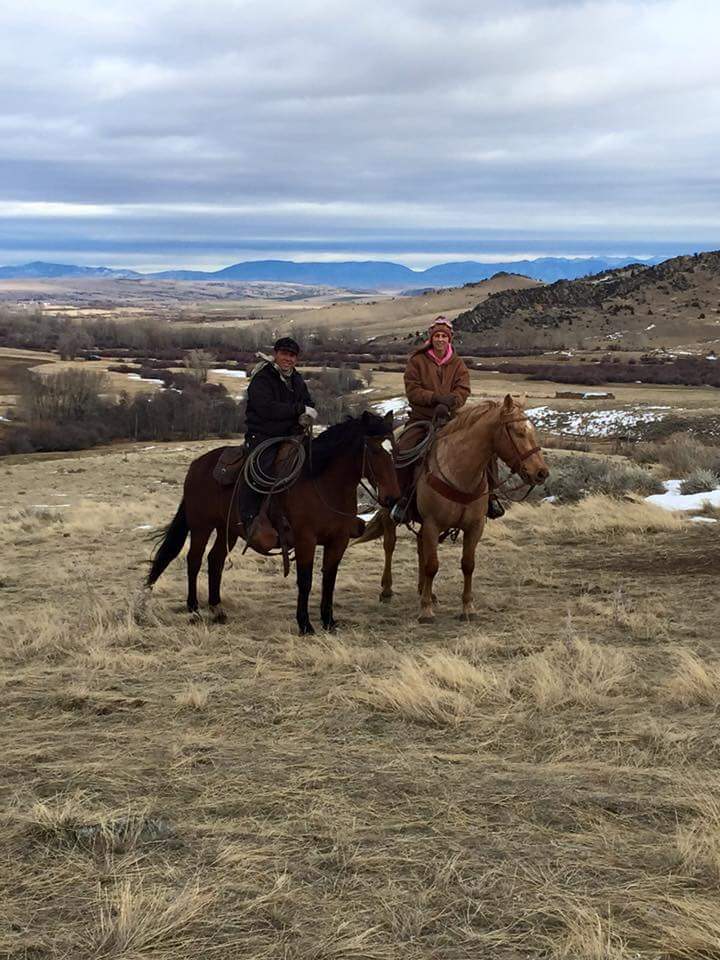 This family also bought Wally from us too. Wally was a Morgan/half draft gelding that we used as a ranch horse. Luke used him to rope bulls on at the Rodeos since he did not have the speed to be a Pick-up horse. He was so sweet gentle and kind. It was a pleasure of having him and this wonderful family purchased him for a personal horse for their Ranch.
---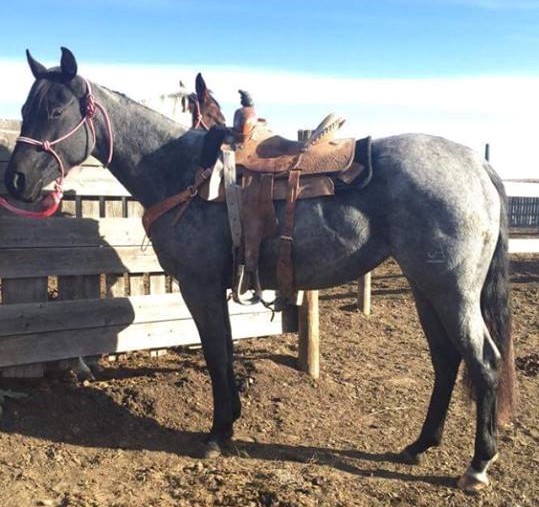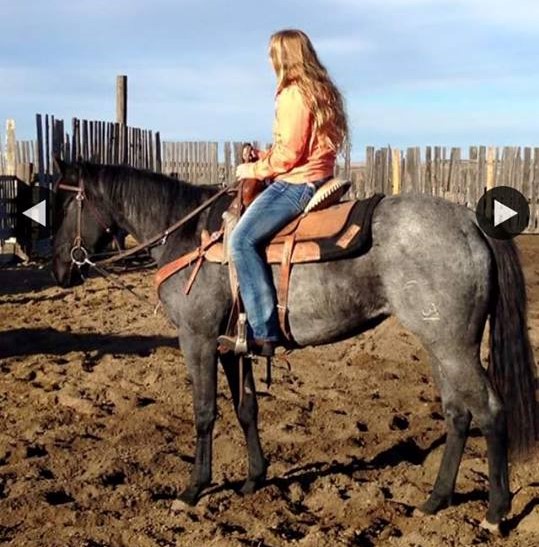 Luke and I raised this gorgeous filly that now lives with Shelly Walker-Humphrey in Canada! She is a once in a million color. Edith is by Midnight and out of our Dash for Cash mare. This colt is so smart and kindhearted and this family just loves her to pieces. This filly is the reason why Luke and I love to raise colts for people to enjoy and get that one horse they have always wanted! They use this mare at home on the ranch and teaching rodeo club off of her! They are now preparing her for her futurity year which will be in 2018! We cannot wait to see this girl in action!

---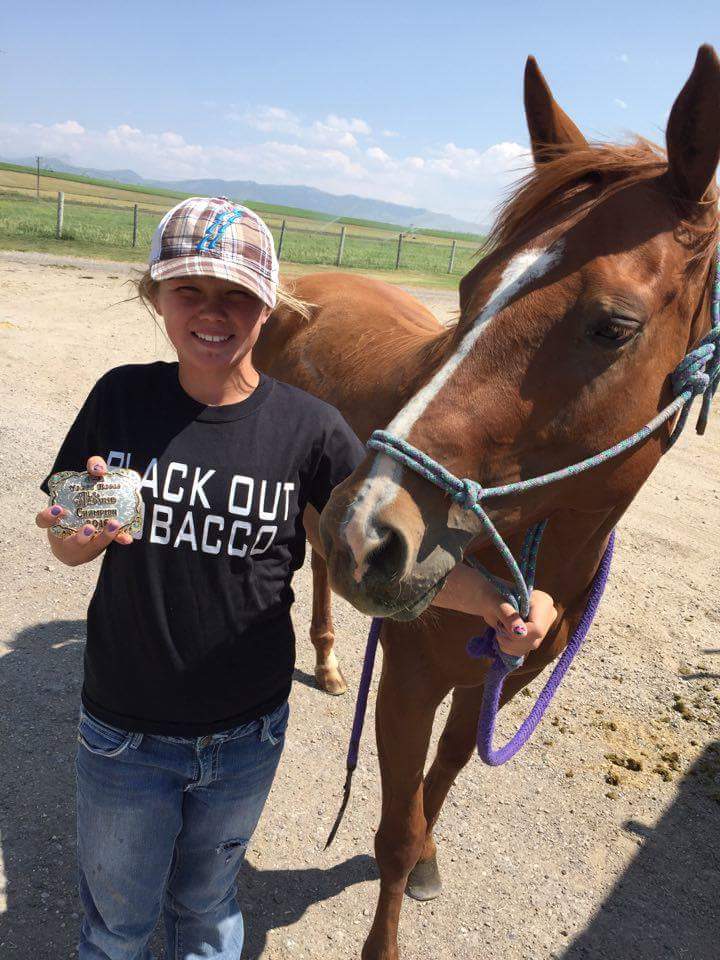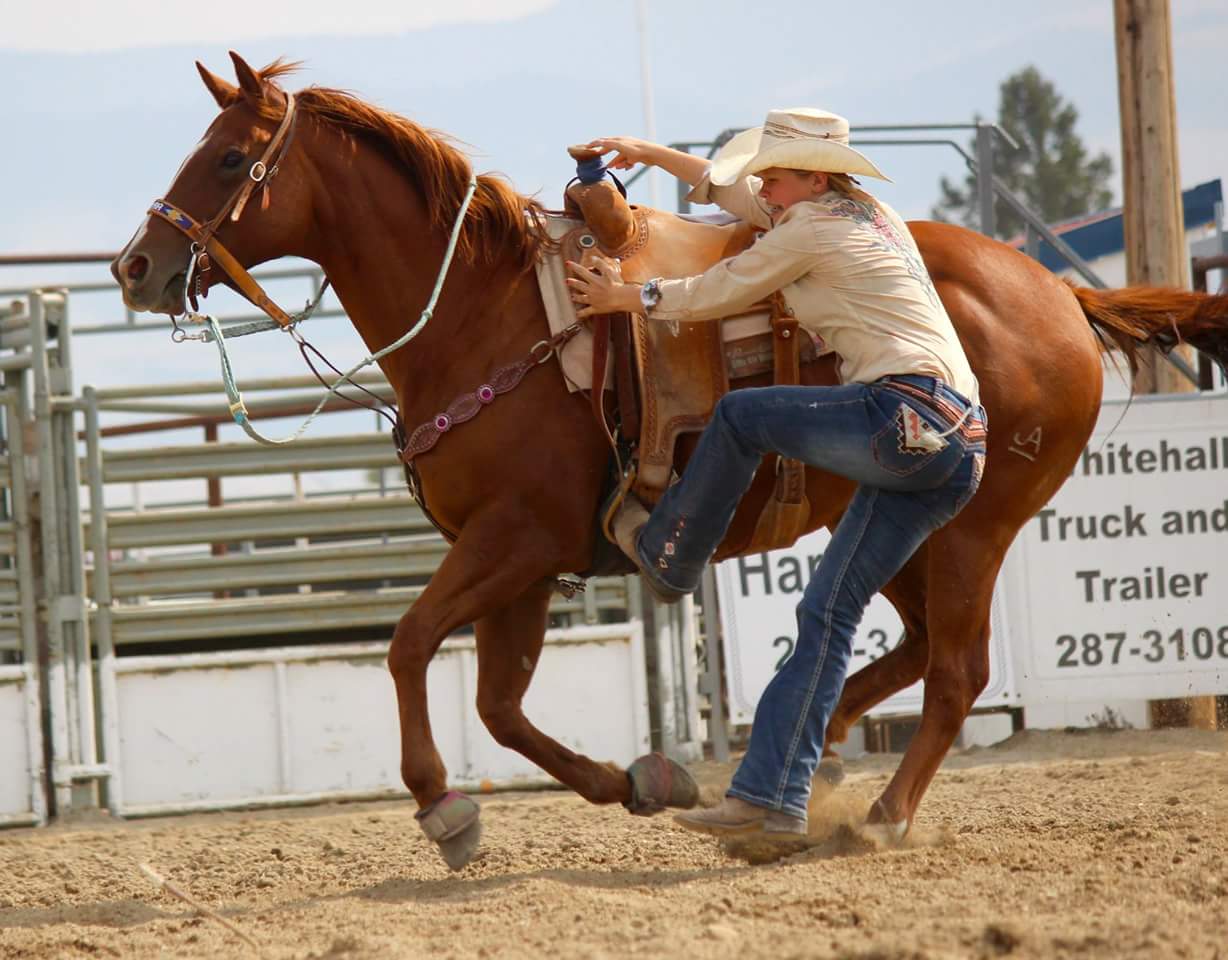 Murphy and Tequila are an amazing team together! Luke and I bought this mare as a 2 year old because she is by our stud Midnight Corona. We cowboyed on her and I started to run the barrels on her and was just a smart willing mare. Well, it was hard to sell her when she was 5 but she couldn't have gone to a better family. Murphy and Tequila have been doing amazing run in the youth rodeos. Murphy runs barrels, goat ties, pole bends, and flag races on her. Tequila would go to the end of the earth for his girl and we are so proud of them. They have won buckles and I bet they will win many many more prizes and be at the pay window consistently.
---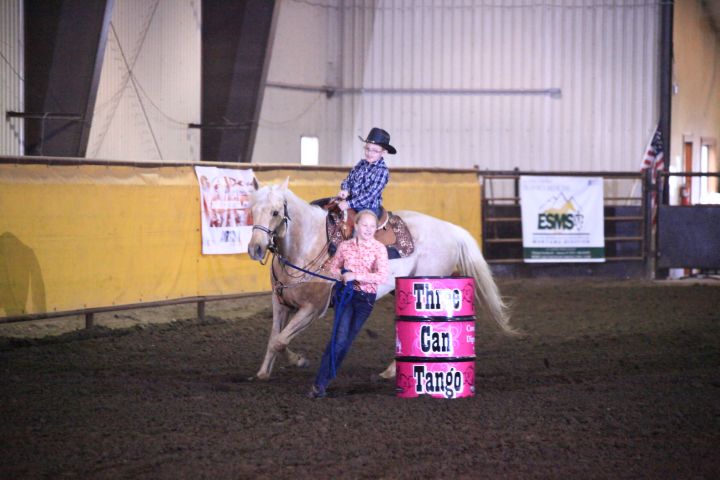 "Issac" is truly the real deal. He is a super star of a horse. We loved and are honored to have raised this horse since a 2 year old and train him to the horse he has become. We hauled him to the NRA rodeos as a heel horse and calf horse, till one day I decided it would be fun to run barrels on him and he turned into a 1D horse. He took to everything you through at him. He now lives with a wonderful family in Great Falls where a little girl named Stephanie can enjoy him. She is breakaway roping on him, goat tying, and running barrels on him. He has been running in the 1D for this little girl. They are a perfect match and cannot wait to see more to come from them :)

-Pictured about is the new family that owns him. This is Issac doing the peewee barrels, then Stephanie will get on him and run him in the Open :) What an amazing horse.