Shag Pups!




It has been a while since Luke and I raised Puppies! We used to raise Long haired Wiener dogs and we sure do miss having the puppies around and making families happy! After our first Shag cross dog died so soon and then Waylon came into our lives we really started to enjoy this breed/cross of dogs.They are hardworking cow dogs but then wonderful family safe dogs! So we have decided to keep our Shag dog a intact male and then added a red tri Aussie. After that first litter and the love of the breed we decided to add 2 more females shags to our family! All four dogs are from working families and work cattle here on our Ranch themselves!


We hope to have puppies soon. Just keep in touch with us or checking back here!



---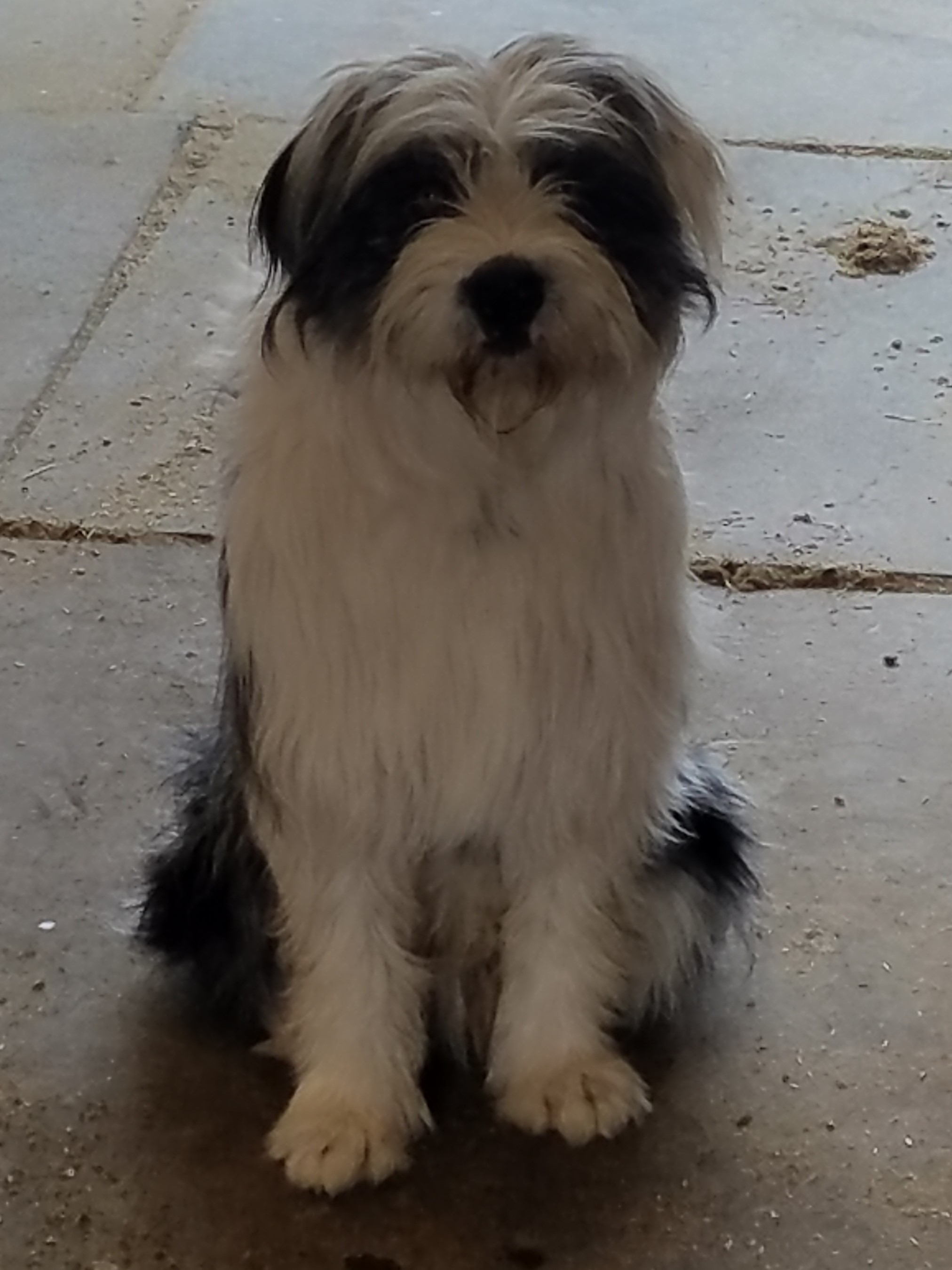 Waylon

Waylon
is a Aussie/Airedale/English Sheep Dog cross shag! He is a cow eatting bugger and loves to work! Very intelligent dog that just wants to please and do his job! We are currently training him and are super excited about him! He will work cows all day long and then come in and play with his two little girls. He goes from working dog to family dog and is a very loving boy! And he sure loves his best friend the a basset hound, Walter! Waylon is a very good natured all around dog and we know he will pass this to his pups!


Stud Fee $350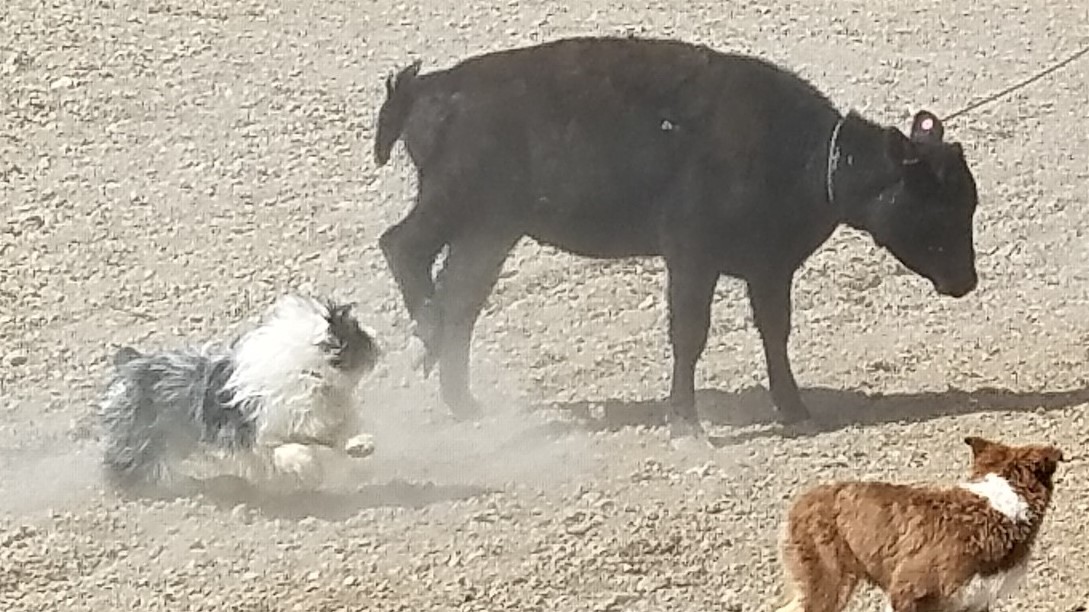 ---
Willow!


Willow is a AKC registered Australian shepherd and also registered in the stock dog association.
She is super athletic and very cowey.. Willow is always wanting to work a cow! She is a great
family dog and great with the kids too! She is super smart and learns fast too! Lydia and Willow
are two peas in a pod they go everywhere together! Working dog that is a great family dog, we
could not ask for more!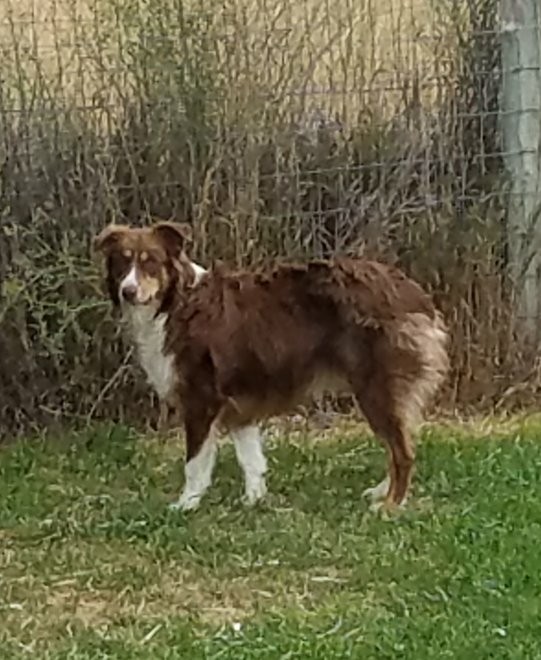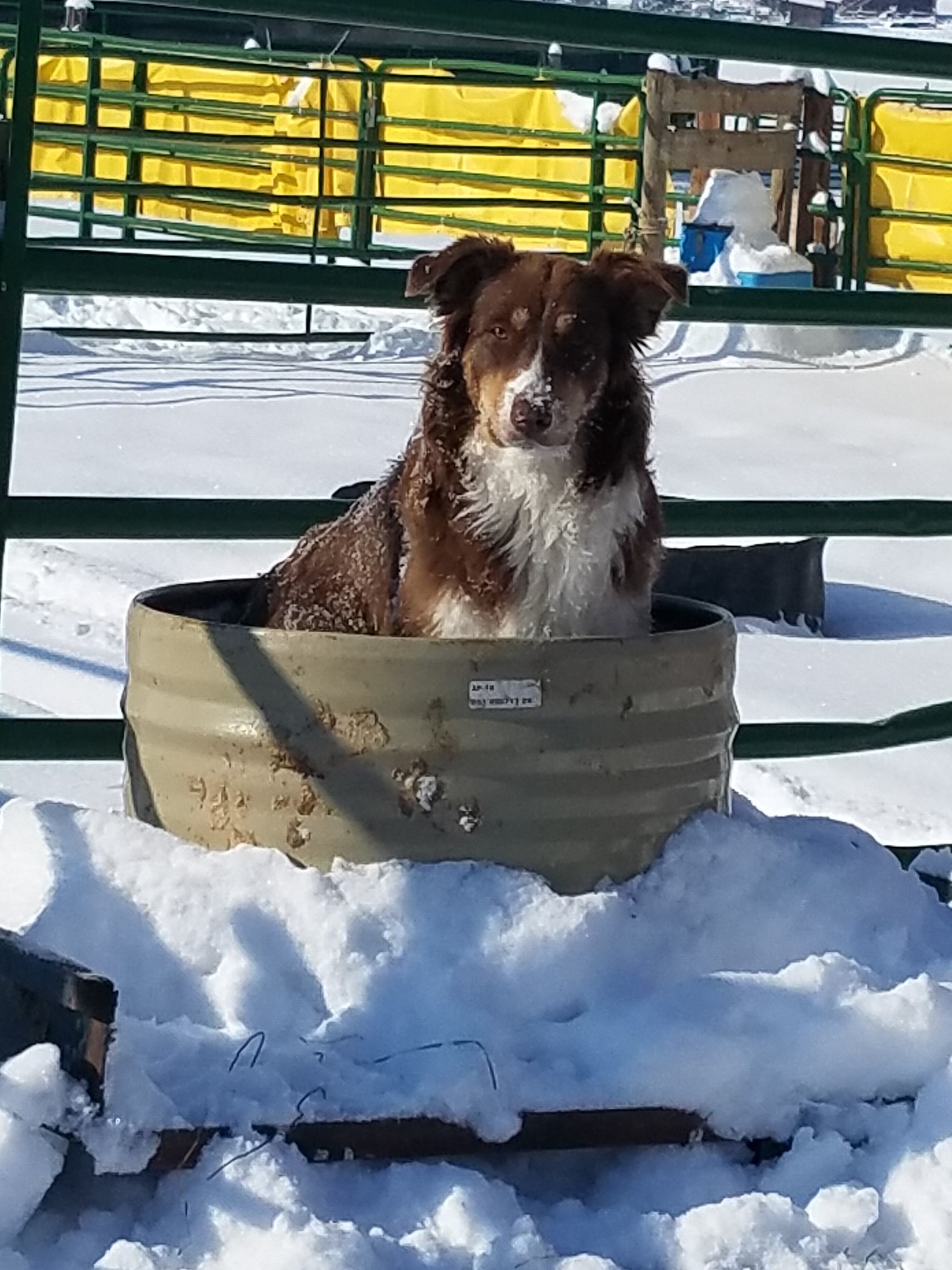 ---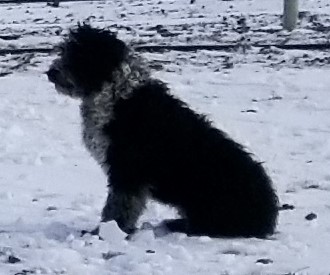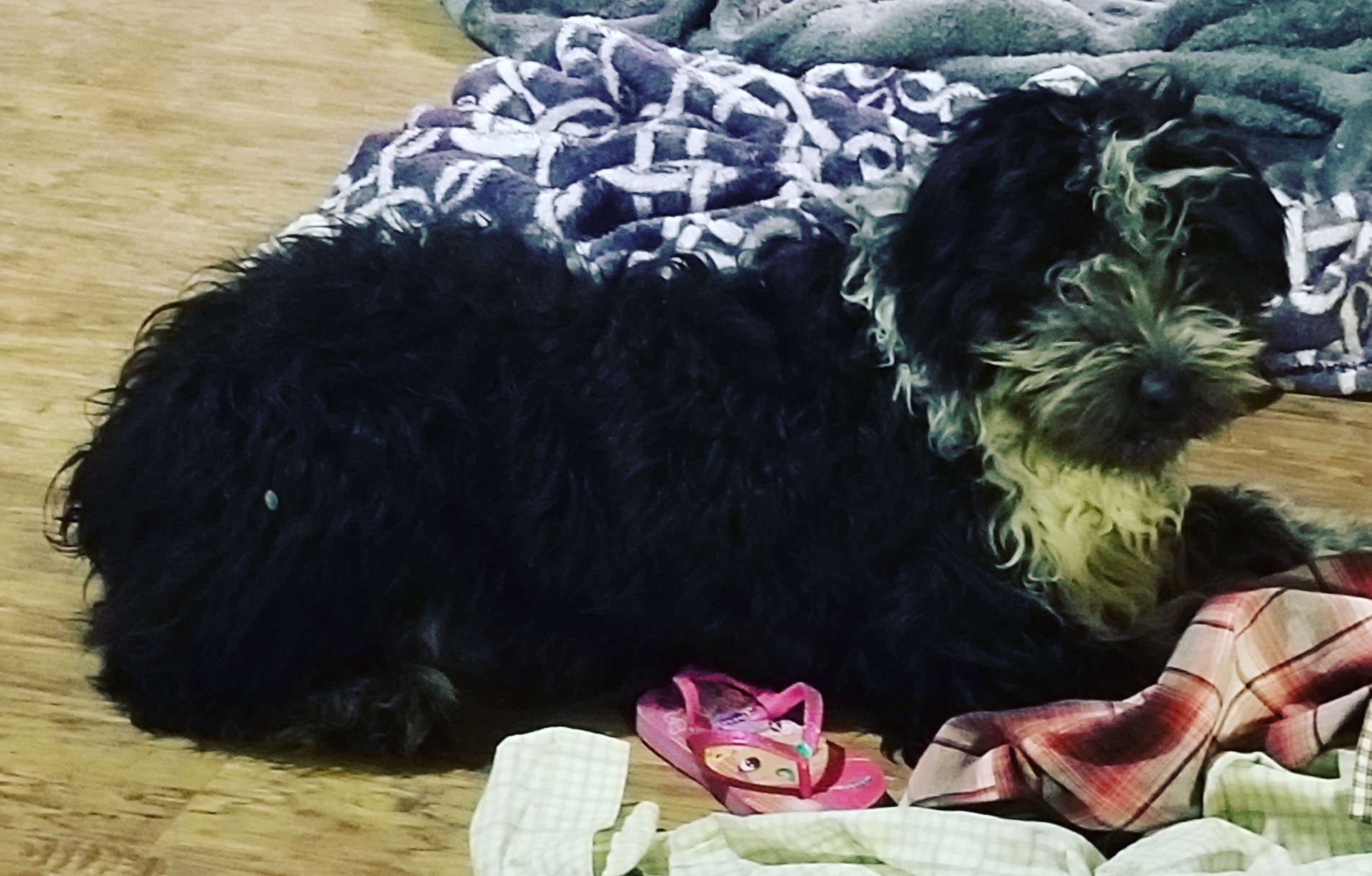 Wrigley
Wrigley is our new addition to the family! She is border collie/English sheep dog/Airedale cross. We are so excited to have her and cannot wait to see what kind of puppies she has. She is super friendly and wags her whole body where ever she goes! Don't let her kindness fool you though. She sure is aggressive and loves to get in a bite or two when working! Wrigley is super smart and will be fun to see what kind of a dog she turns into!

---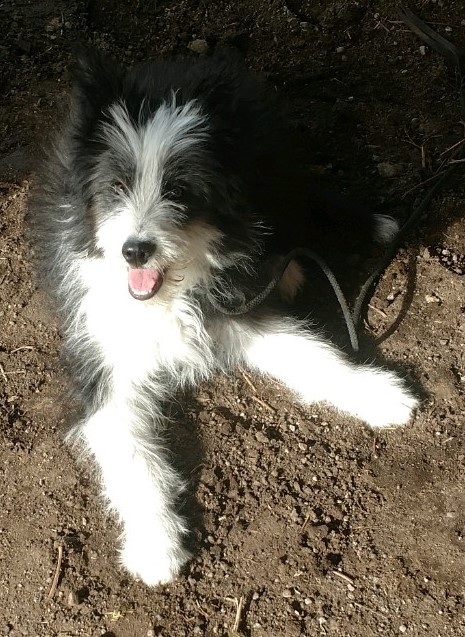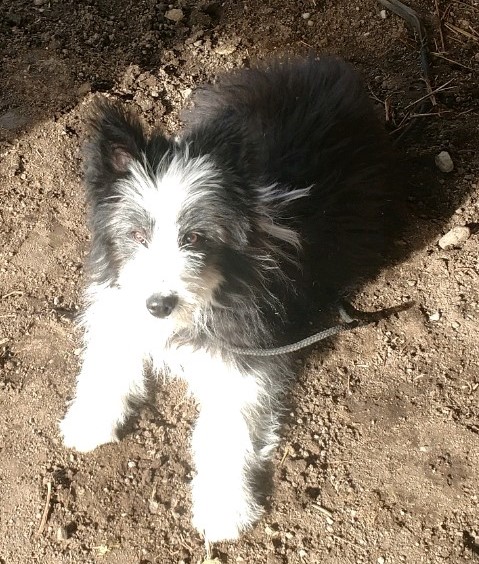 Sadie is another new addition to our family. She is Border collie/Airedale Cross. We adopted her from a young man that couldn't keep her anymore. She is smaller than our other shags but she is mighty even after breaking her leg from getting kicked by a horse. Breaking that leg doesn't stop her from still trying to go 100mph and wanting to work cattle. Sadie still tries to run in and grab a bite or two with her cast and all. We cant wait till she gets all healed up so we can get her back to work. She is super sweet friendly family dog too and super smart. It be fun to get a littler our of her when she is ready!

Waylon and Willows 2018 litter!
Gus, Bandit, Boyd, Bella, Charlie, Otis, Pheobe, Scooby, and Zoey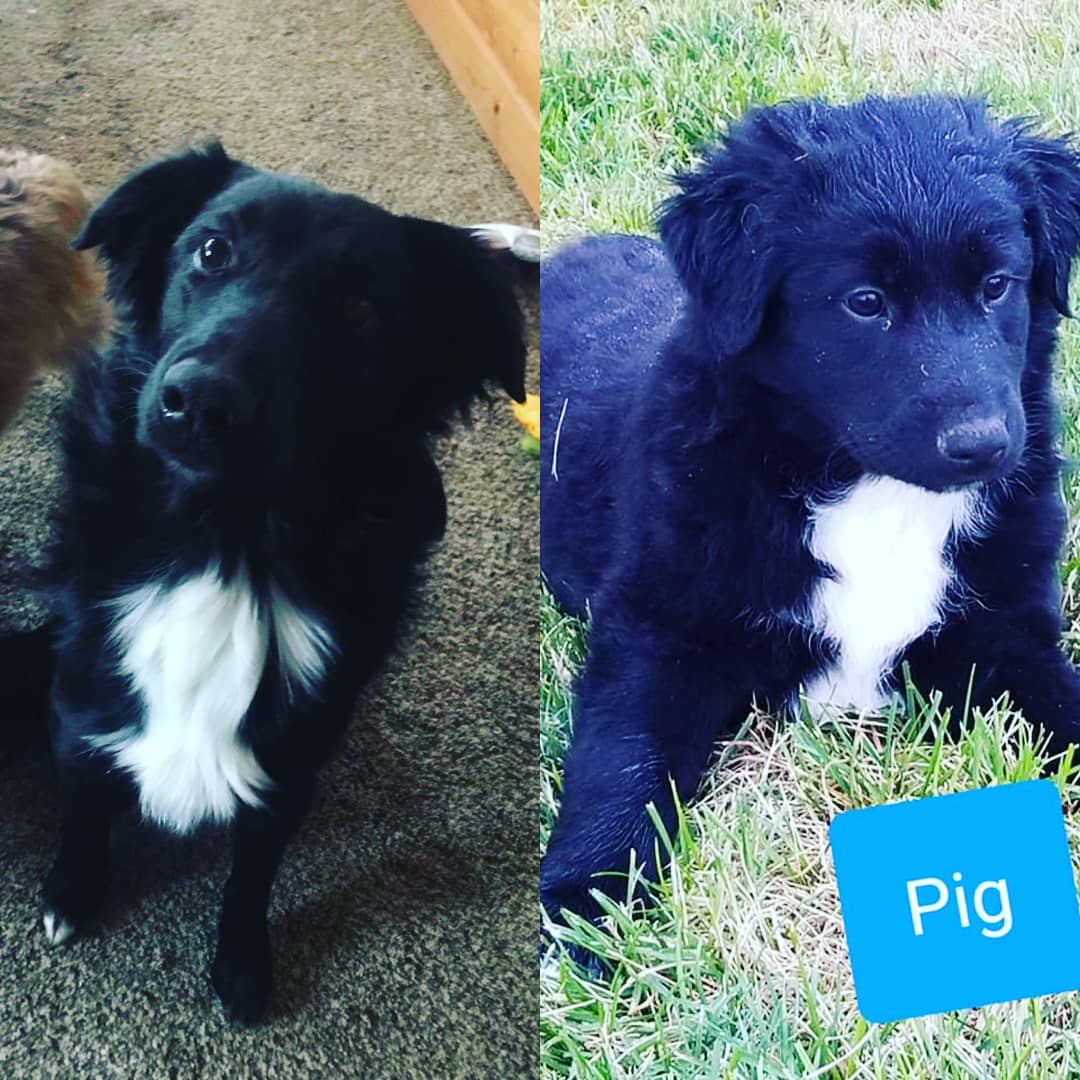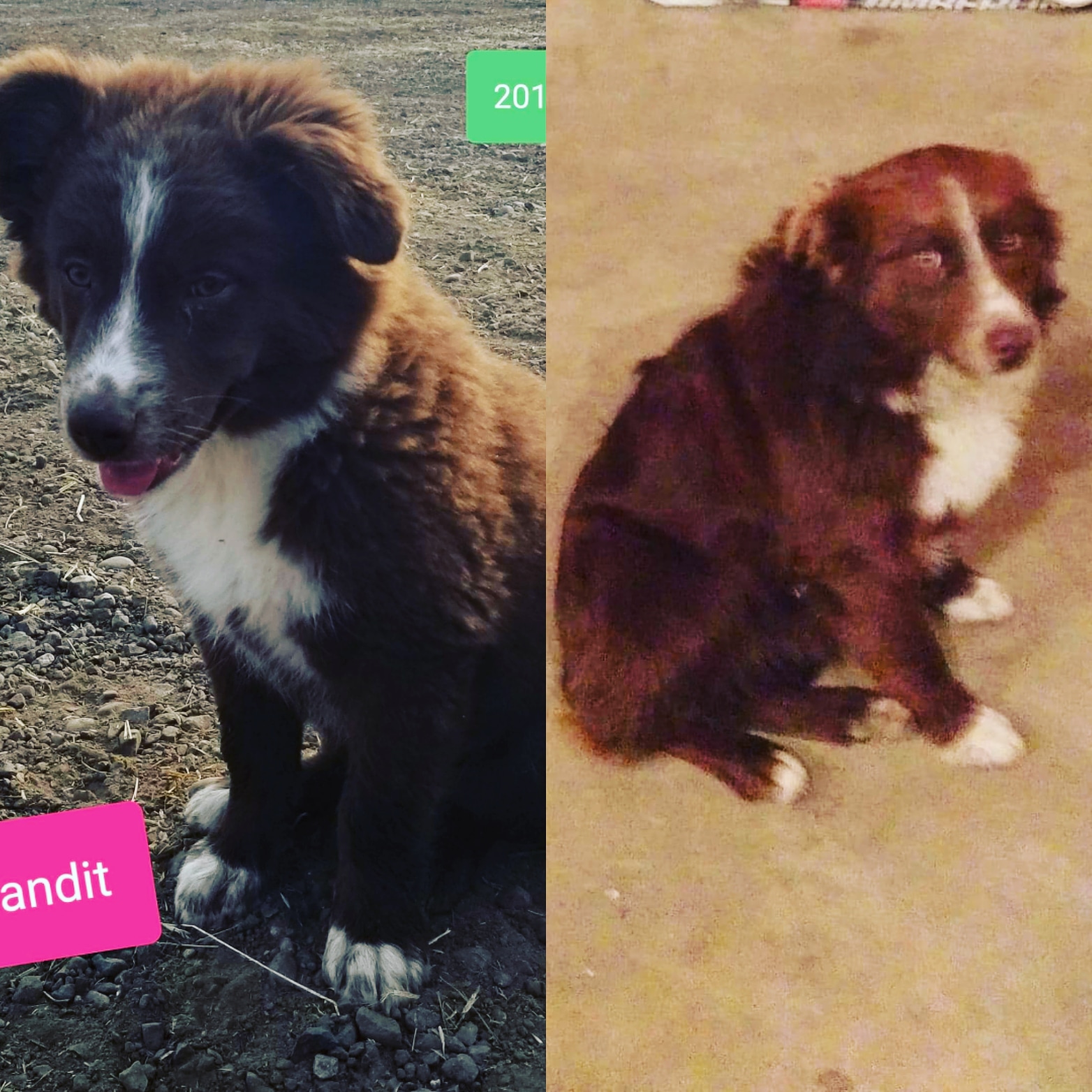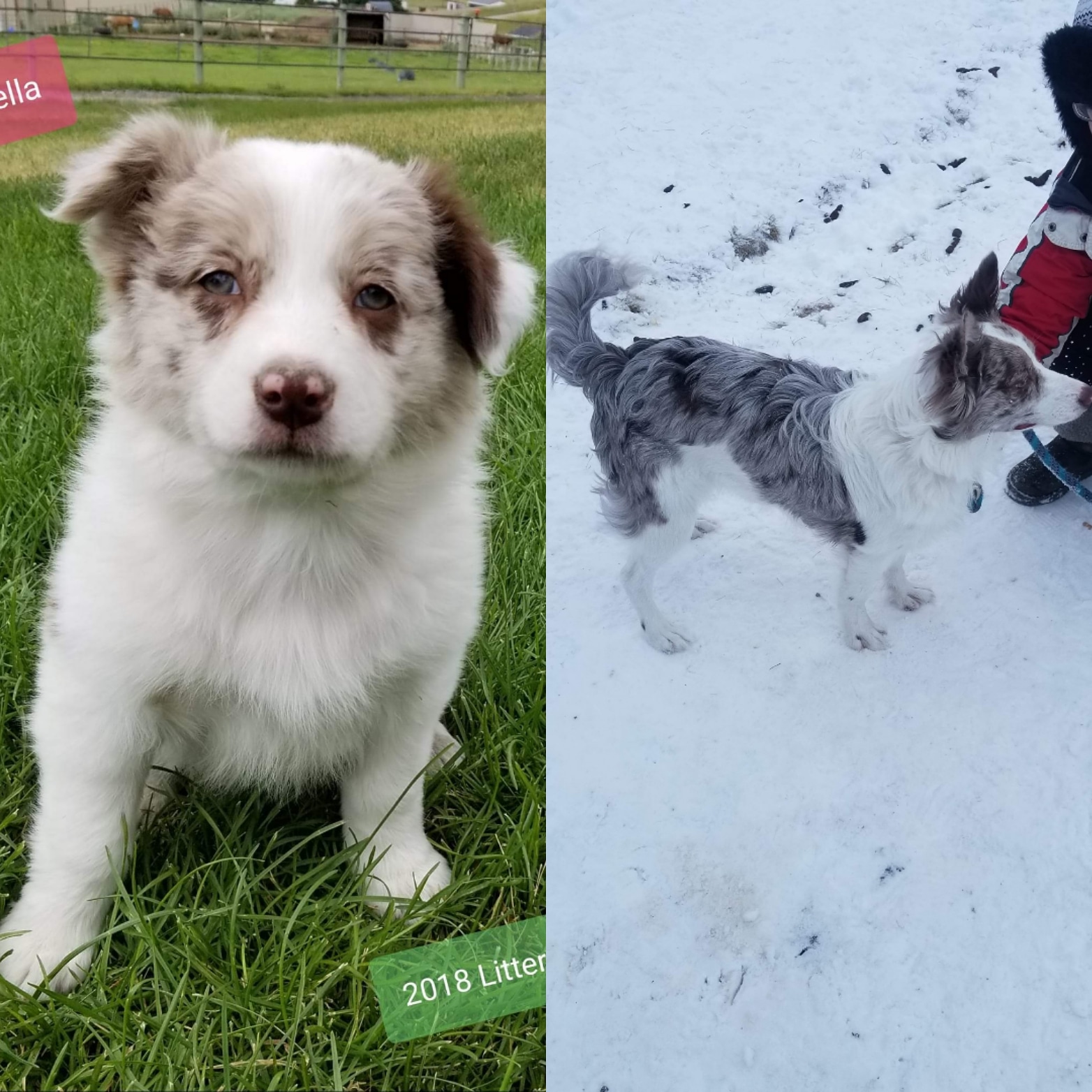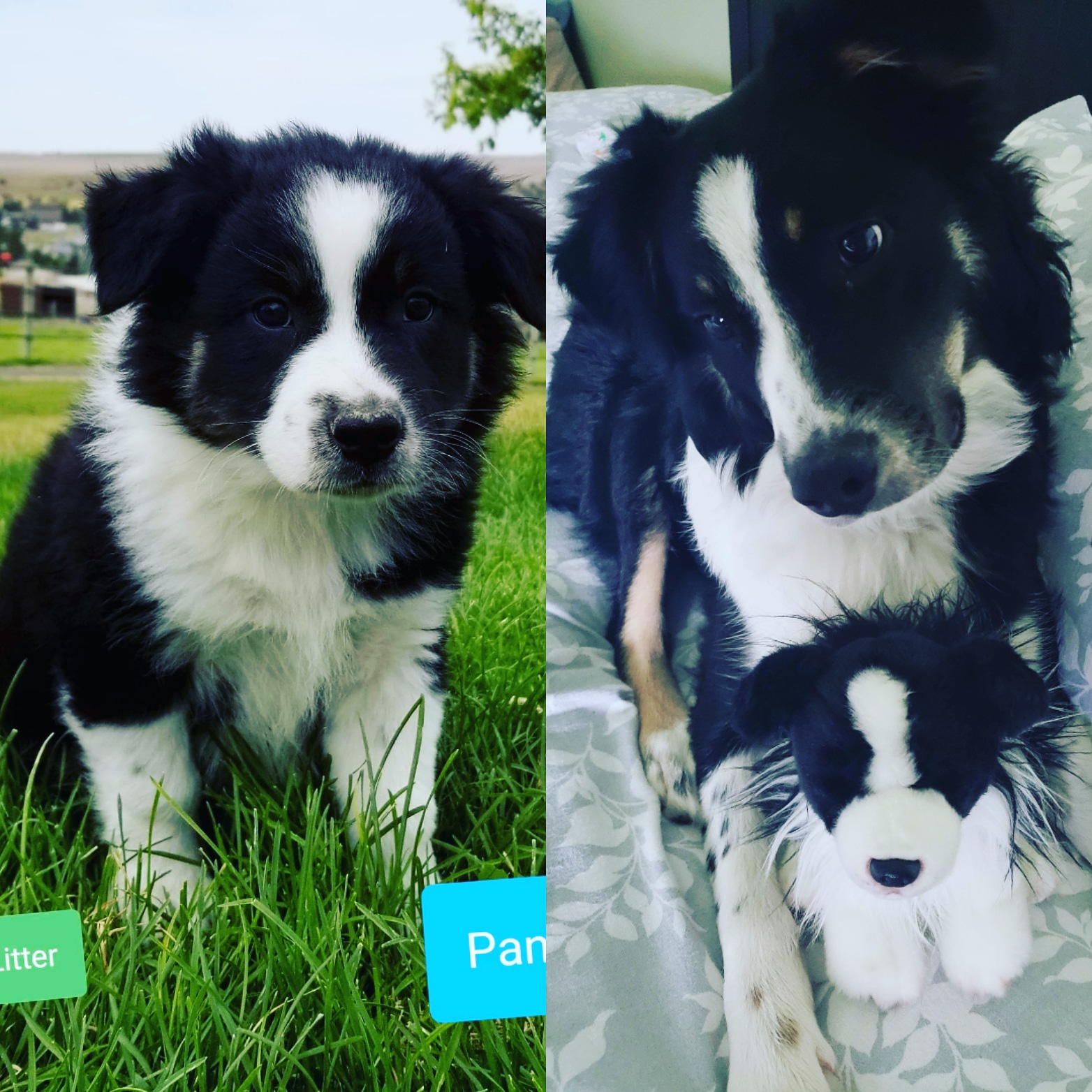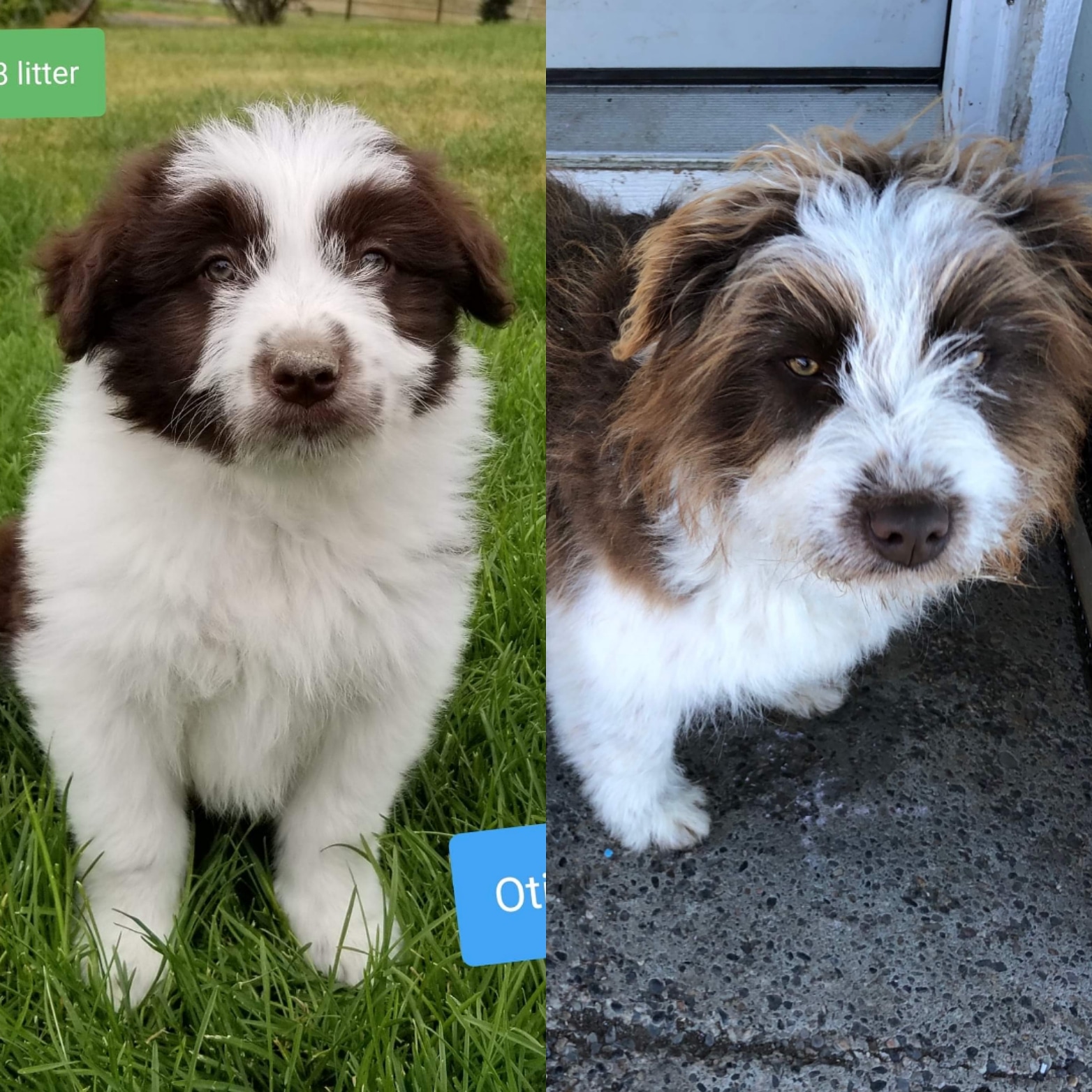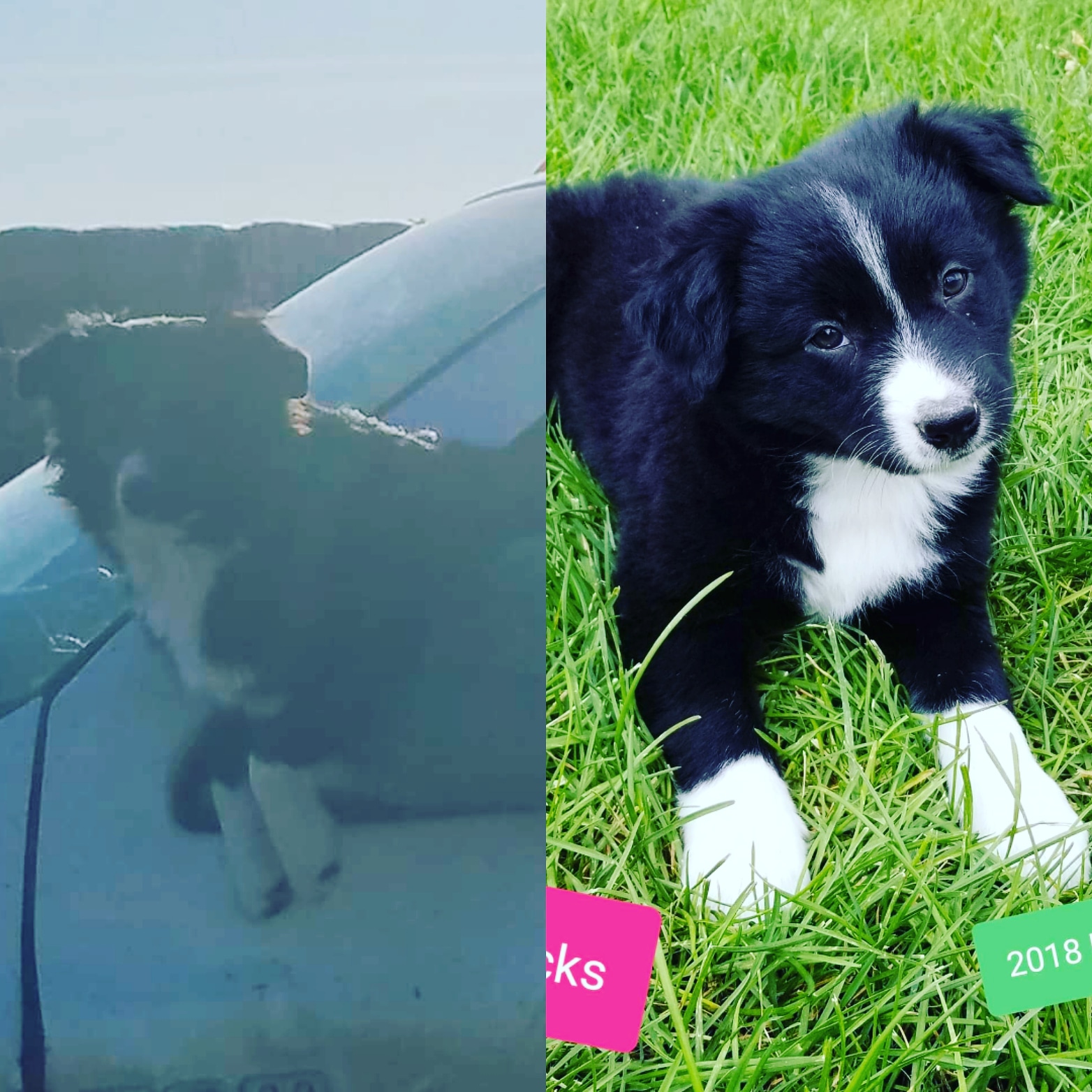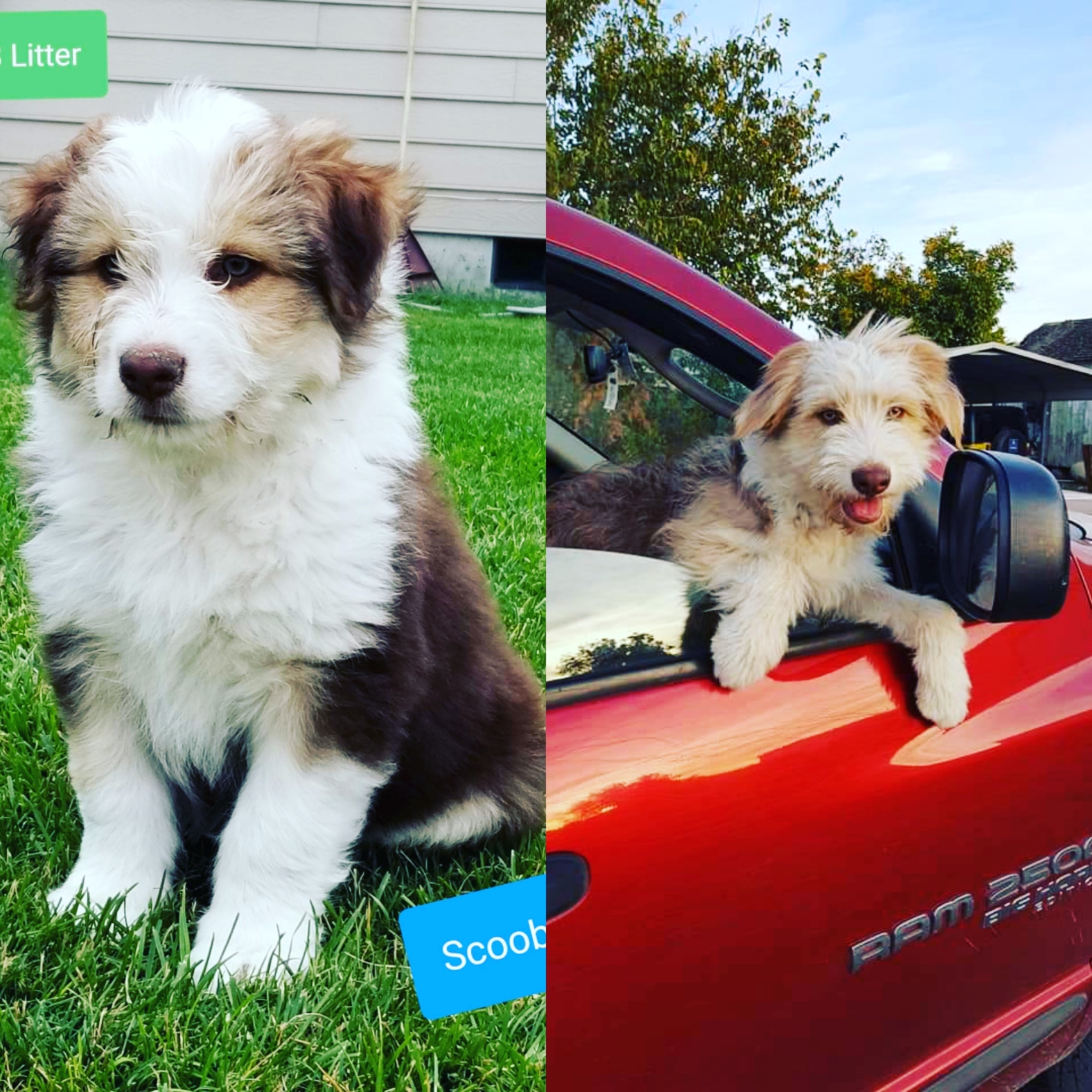 Waylon and Willows 2019 Litter!